YTF Reaching Further Into Communities Thanks To National Lottery Funding!
05/12/21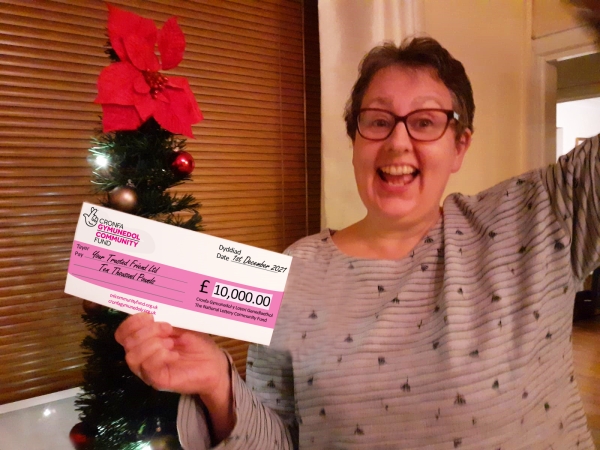 Your Trusted Friend throughout North Wales will be helping more families and individuals to get the support and well-being care they need to thrive, thanks to National Lottery players, the money will help up-level their marketing presence reaching the most vulnerable and isolated in their community.
Your Trusted Friend successfully applied for and was granted £10,000 from The National Lottery Community Fund.
Cathy Boardman, Managing Director & Coordinator of Fun at Your Trusted Friend said: "We are thrilled to be receiving this funding and will put it towards making people aware of the service we offer. For many living alone our Befriending service is their only life-line. It's crucial funding for us now, especially living through the aftermath of the pandemic for people to know we're here and wanting to help."
This grant will enable us to positively support vulnerable, isolated elderly in our community offering services such as befriending, taking to appointments, help with food shopping and meal preparation.
Read more here on The National Lottery Community Fund Blog.
To find out more about applying for a grant from The National Lottery Community Fund to support your community, visit The National Lottery Community Fund website