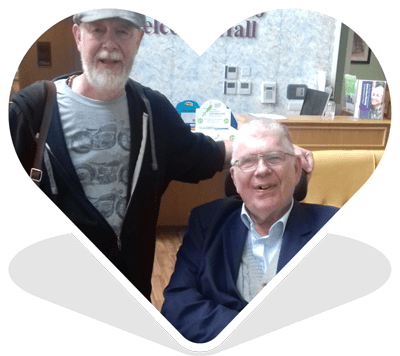 A little about
Your Trusted Friend
We offer a lifeline to anyone, to provide help at home to maintain Independence, give a lease of life or help bring back a purpose to living.
Anyone can have a Trusted Friend and we feel our service is vital to those who live alone, feel forgotten and/or vulnerable.
You may have a parent, family member, friend or neighbour that just needs a Trusted Friend, someone to trust and provide friendship. We would give you the reassurance you need that the person you care about is receiving the service you wish for them to receive which will give you peace of mind.
We have won an Award!

UnLtd are giving us support to help grow and promote Your Trusted Friend to reach more people in the Community and make that difference to peoples' lives. Thank you.
Find out more at www.unltd.org.uk