News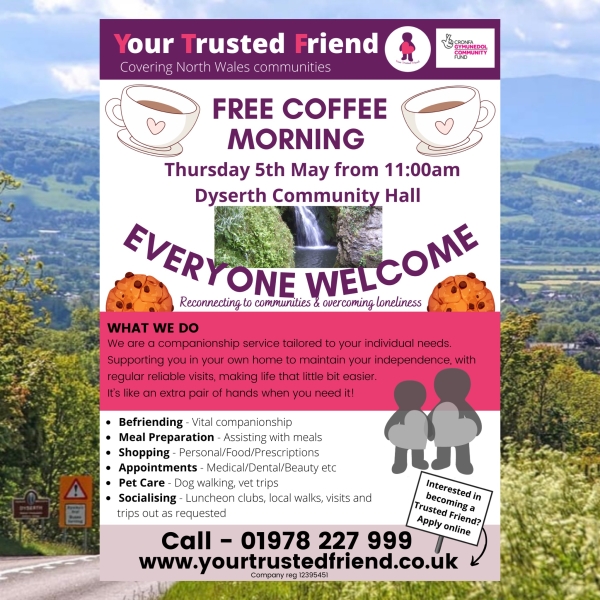 27/04/22 Our next Community Coffee Morning will be held at Dyserth Community Hall - Cwm Road, Dyserth LL18 6BB 5th May from 11.00am These coffee mornings are open to all! Look forward to welcoming you there...
Read more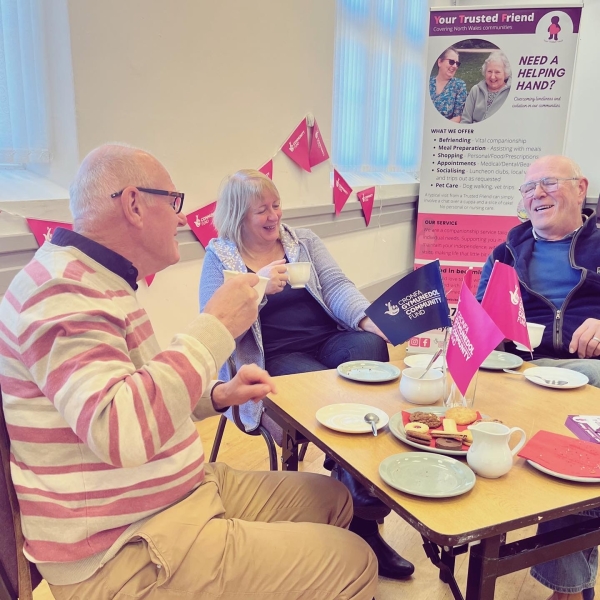 11/04/22 It was a beautiful crisp sunny spring morning for our first Community Coffee morning at Llanasa Community Hall.We had many key members from the community turn up and learn about the services we offer...
Read more
06/04/22 Your Trusted Friend is excited to announce the first in its series of free Pop-up Community 'coffee morning' events and you're all invited!We wanted to find a way to bring our Befriending Service...
Read more
06/04/22 Our new flyers have landed!Please do share these with anyone you feel may benefit from our service. Click on the link to download the new Your Trusted Friend Flyer!
Read more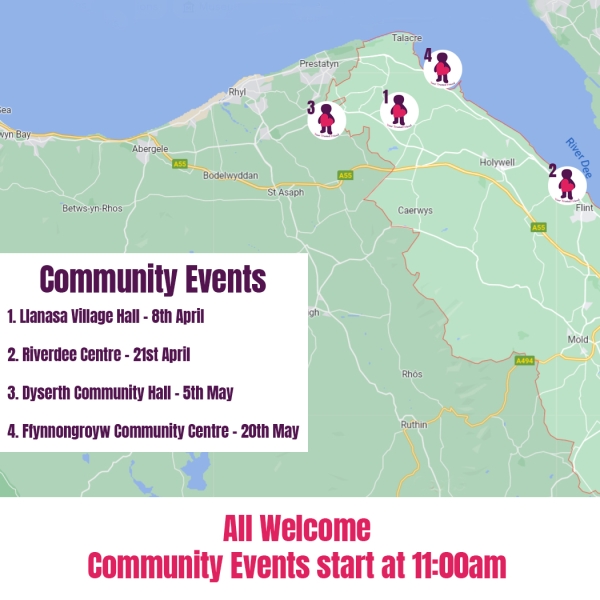 17/03/22 The effects of the Covid-19 lockdowns have given so many an insight into how lonely it can become when cut off from friends and family and out of a normal routine. That's where Your Trusted Friend...
Read more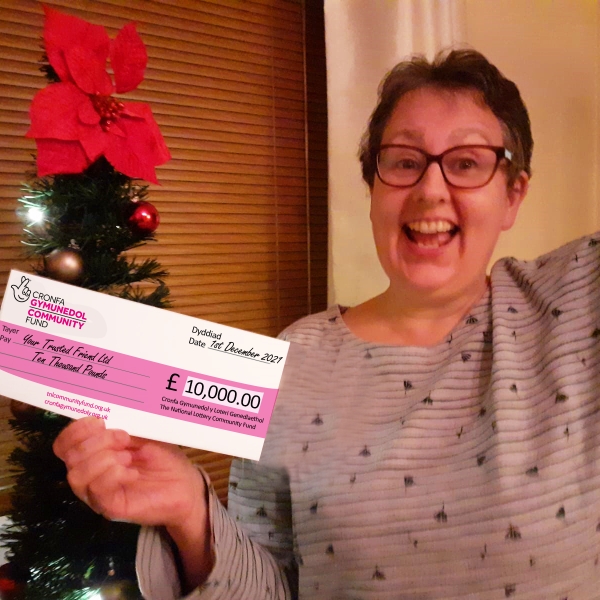 05/12/21 Your Trusted Friend throughout North Wales will be helping more families and individuals to get the support and well-being care they need to thrive, thanks to National Lottery players, the money will...
Read more