Our Services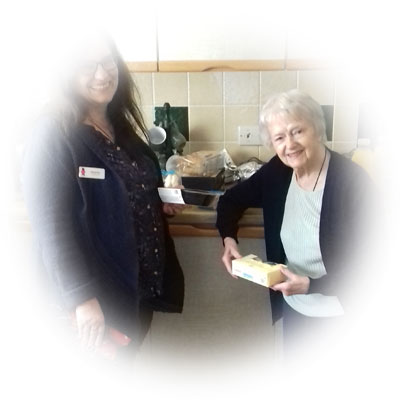 Food / personal shopping - We will take and help you with shopping and unpacking
Hospital / doctors - We will take you to your appointments, stay with you and get you back home
Luncheon clubs - We will take you to preferred clubs or introduce you to them where you can meet others
Visit family or friends - We will take you to visit anyone you wish
Companionship - Help you with that crossword or jigsaw or just have a chat and a cup of tea
Telephone call assurance - We will call you when requested to check everything is OK
Morning checks - We will come to see everything is OK when you request and make sure you have everything you require for that day and have a cup of tea with you
Cook a meal - We will assist in cooking a hot meal if require
Group outing - We will arrange a group outing to a chosen setting either by you or other clients
Dog walking - We will take your Dog for a walk or take you and your companion out in the car or take them to any appointments necessary
Prices
From £16 per hour or part thereof up to 6pm. After 6pm and Weekend/Bank Holiday visit charges are from £24 per hour or part thereof (equivalent to time and a half).
A charge of 45p per mile is charged for any mileage undertaken during your booking.
Group outings - 4 or more people, £11 per hour. Any additional travel costs to be advised prior to time of outing.
Areas covered
We are based within Wrexham and cover the whole Borough of Wrexham along with Flintshire and Denbighshire with Trusted Friends.
To arrange a free consultation or speak to one of our Team, please contact us